It's no secret that moms are truly one of a kind and are amazing in everything they do for their families, friends, co-workers and more.
We are incredibly lucky to have so many wonderful moms in our stores, delivering fuel and at our Support Center. Many Pilot moms have leadership roles in the company and are inspirational to their team members, especially when it comes to balancing being a mom and working. Because of their hard work, perseverance, selfless attitudes, and encouraging and kind spirits, we are a better and stronger company. Not only do moms take care of their families, but everyone around them. 
We owe a huge "THANK YOU" to all of the moms that work with us, visit us, and have played such an important role in shaping who we are.
In celebration of Mother's Day, we've asked a few team members from across our company to share a thank you, recognition or words of advice.
Jenifer Ermish, Travel Center General Manager:
Jenifer, the General Manager at the Pilot #1180 in Tonopah, Arizona, has a few moms on her team that she says do the impossible every day. She credits two awesome moms on her team for their hard work at the store and their dedication to their families.
"Samantha Gerdelman has been a key player on the 1180 team. She was a cashier six months ago and is now a GSL. Samantha is a mother of two beautiful little girls. Samantha is such a great mother and great at balancing work and home life. She is always positive and sets the example of providing exceptional customer service."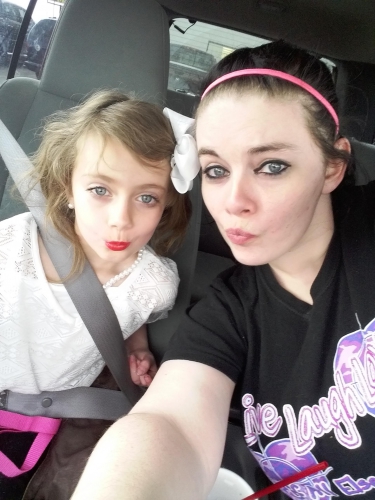 "Tiffany Rogers is our RSS at 1180. Tiffany is extremely caring and compassionate each and every day. She is a great listener and is always willing to share advise with others. We are lucky to have her talent, hardworking and dedication on our team. Her daughter is her little princess and she means the world to her."
Brian Ferguson, Chief Merchant:
Brian leads our merchandising and marketing teams, and is thankful to have several moms on his team. We serve a range of guests at our stores and his team works hard to select a variety of products that will appeal to their needs – moms included!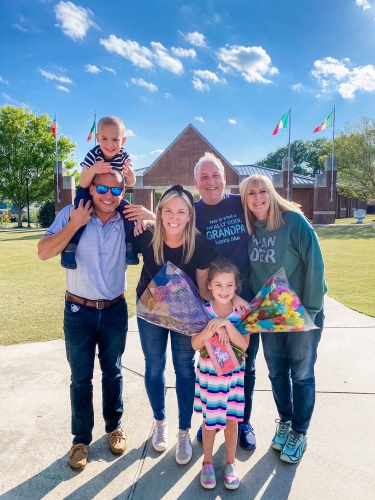 "We are so grateful for all of the wonderful mothers in our lives and the impact they had made on our family. Happy Mother's Day and thank you to all of the dedicated mothers and grandmothers at the Pilot Company!"
Ashley Jones, Senior Director of Talent:
Ashley leads our talent acquisition, learning and development, diversity & inclusion, and change management initiatives. One of the many parts of her job is to help develop our team members and provide opportunities for growth, professionally and personally. Ashley has been instrumental in creating Pilot Company's Women's Network.
"Being a working parent is a joy, and a delicate dance.  I love demonstrating to my children the value and fulfillment of a day's work, and I have seen many, many dedicated and hard-working moms at Pilot.  I've long believed that hiring working mothers is the best thing a company can do: after all, we know how to juggle multiple things at once, and the value of patience!  The Pilot Women's Network seeks to serve all Pilot Team Members, and all are welcome; on this Mother's Day, however, I'd like to give a special shout-out to all of our working moms!" said Ashley Jones, Senior Director of Talent.
Pilot Company's Women's Network is proud to provide an outlet for team members with children to participate in a Parenting Circle group discussing the everyday joys and challenges of working and parenting.
In light of Mother's Day, the Parenting Circle is hosting a Practical Pandemic Parenting seminar led by Dr. Katie Rowinski, Clinical Psychologist and Teaching Professor at the University of Tennessee, to discuss with our team members the unique challenges parents have faced during the pandemic, and to share tips and techniques to strengthen relationships with our kids.
Ann Hayes, Regional Manager:
Ann is one of our regional managers, overseeing 10 stores in our network. She has some great advice to everyone out there about celebrating all of the wonderful people in our lives.
"Start each day with a moment of thankfulness. Be still and quiet for a few minutes. Think of the people in your life that have shaped you – family, friends, teachers, bosses, mentors. Remembering one of those special people each day gives you energy and a positive outlook. A lot of "good" comes from positive energy!" said Ann Hayes, Regional Manager.
From the Pilot Company Family to Yours: Happy Mother's Day!
Are you interested in fueling life's journeys? We are seeking 10,000 people across the U.S. and Canada, including hourly and leadership retail positions, company and independent professional drivers and corporate support center positions. To learn more, visit https://jobs.pilotflyingj.com/national-hiring-day.