Being away from home is one of the toughest parts of being a trucker and a military member. During their years of service to our country, our military members spend days, weeks, and years away from home for training and deployments. Upon returning home and leaving the service, nearly 1 million Veterans continue to serve our country in a new way – as truckers, helping bring essential items across the country for our communities, again spending days and weeks away from home and the families they love.
United Through Reading understands how difficult it is to be away from home and the importance of staying connected to even the youngest family members. Their program has helped over 2.7 million military family members read together since 1989, even when oceans separate those families. UTR proudly serves members of the military, including Guard and Reserves regardless of status, as well as Veterans, especially those in the Transportation Industry.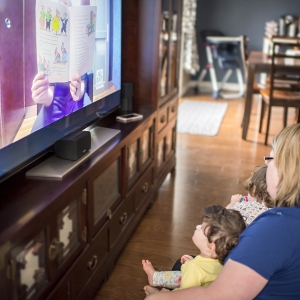 The service member or Veteran makes a recording with United Through Reading's Mobile Reading App, and the recording and book are given to the child for free to read along with their loved one on demand. Truckers can make recordings before they leave home and record more stories while on the road as time permits using ebooks available on the App. Reading together as a family with United Through Reading helps families maintain connection, reinforces family routines, provides reliable communication, and bolsters literacy skills.
"Finding a way for my husband to connect with our children while he's away is a top priority for me. He is the reader in our house, so it goes without saying that he wants to keep reading to them while he's away. I found United Through Reading and knew right away it would be perfect for our family. We have the App installed on both kids' tablets and the 'daddy phone.' They love that they can have him read to them whenever they want, and they can read along with the books we have at home!" – Alicia, a National Guard Spouse
Since 2020, Pilot Company has been United Through Reading's Transportation Industry Veteran Outreach Partner, helping us reach and provide services through the United Through Reading App to Veterans, Reservists, and National Guard Members, especially truckers and others in the Transportation Industry.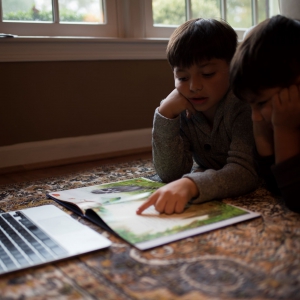 To get started with United Through Reading follow these simple steps:
Download the United Through Reading App to your mobile device or tablet from utr.org/app

Login or create an account using your ID.me credentials to verify your military service

Select a book to read – the App has several ebooks to choose from or request a free book from utrapp.org

Make your recording and send to the caregiver of the child in your life. A copy of the book can be requested for free through our online web viewer.

Child reads with their United Through Reading storytime recording whenever they are missing the trucker in their life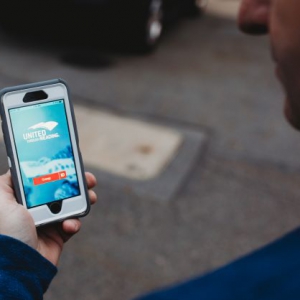 Learn more at about how United Through Reading supports Veteran and military families on their website at unitedthroughreading.org.