How do you inspire new ideas and innovation? At Pilot, we spend two days off campus with over 100 team members from different areas of our business to compete in a hackathon on behalf of charities, complete with Shark-Tank style presentations to a panel of judges. Watch the video below for inside look at our INNOVATE.22 event:

INNOVATE.22 was our second hackathon competition (the first being in 2019) and had a whole new meaning since the pandemic to bring people together in person from across the company – designers, engineers, coders, project managers, data analysts, marketing, guest services, digital products, and more – to help ideate new business opportunities while giving back to the local community.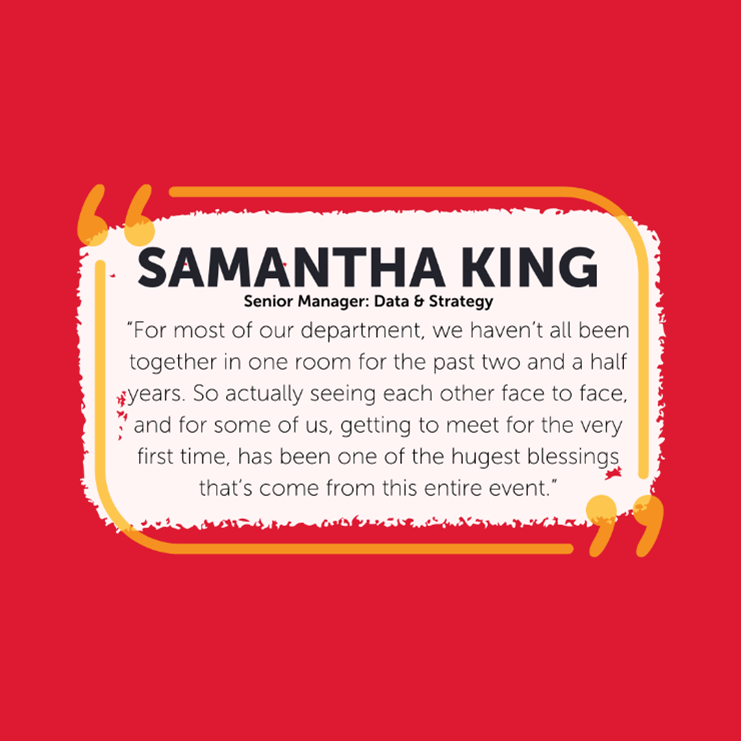 Twelve teams had 30 hours to come up with real business solutions across a wide range of topics, from employee onboarding to EV installation. Each team competed on behalf of a nonprofit of their choice, with Pilot Company donating $10,000 to the four winners' organizations.
"INNOVATE is all about collaboration, team building, and really just getting to know one another," said John Mardini, senior manager of enterprise architecture and compute strategy at Pilot Company. "It's incredible that Pilot allows us to spend two or three days to play with technology, meet new people, and ultimately invests in us while also giving back to the community."
Here are the winners from this year's competition:
Team 1: The Badgers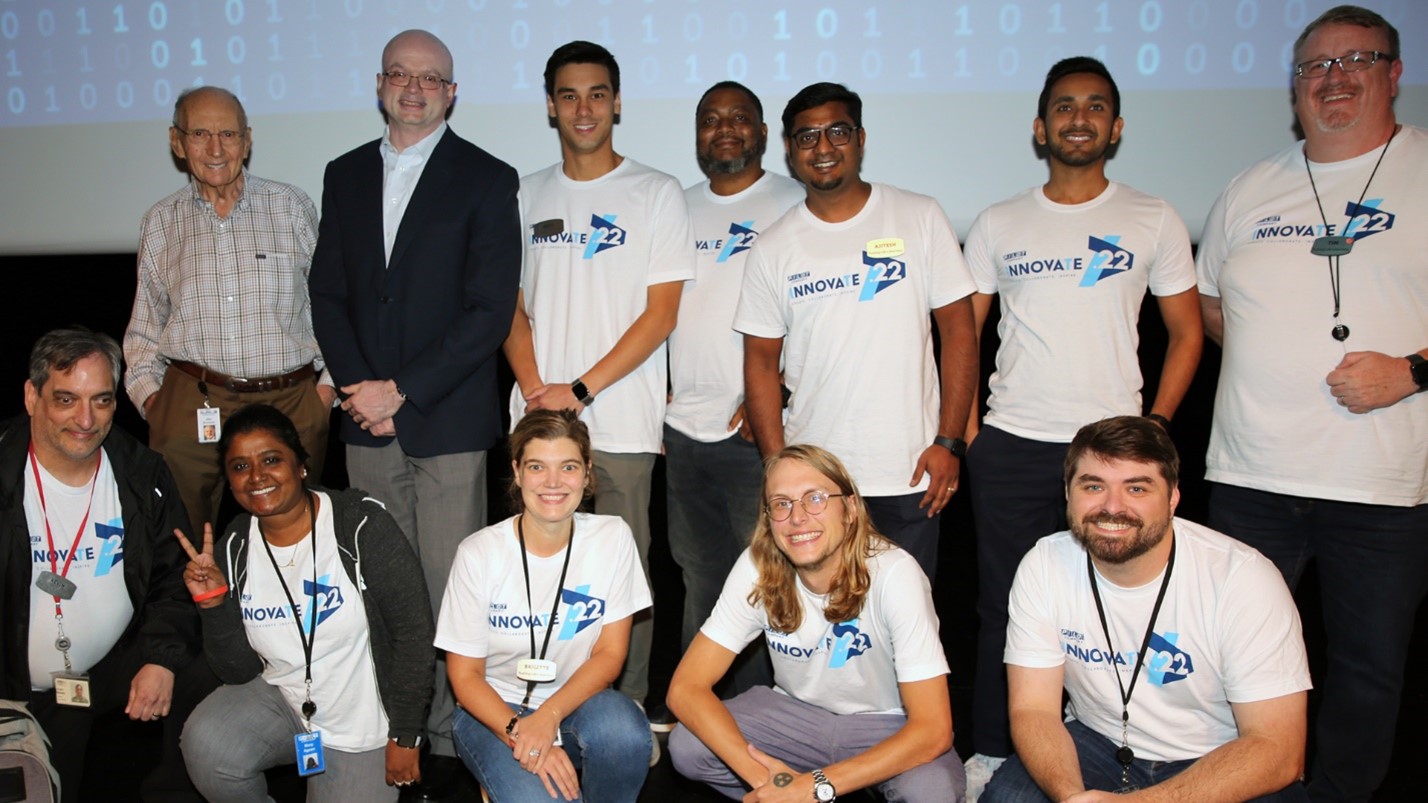 Charity: STEM for her
Project: Pay by Badge at PFJ Stores and PJ Fresh Café
"My first INNOVATE was a great experience," said Nick Yeo, a data strategist for Pilot. "I really enjoyed getting to meet new people and hear about all the different work that's going on at Pilot and different areas the business is interested in developing."
---
Team 3: Tell me how you really feel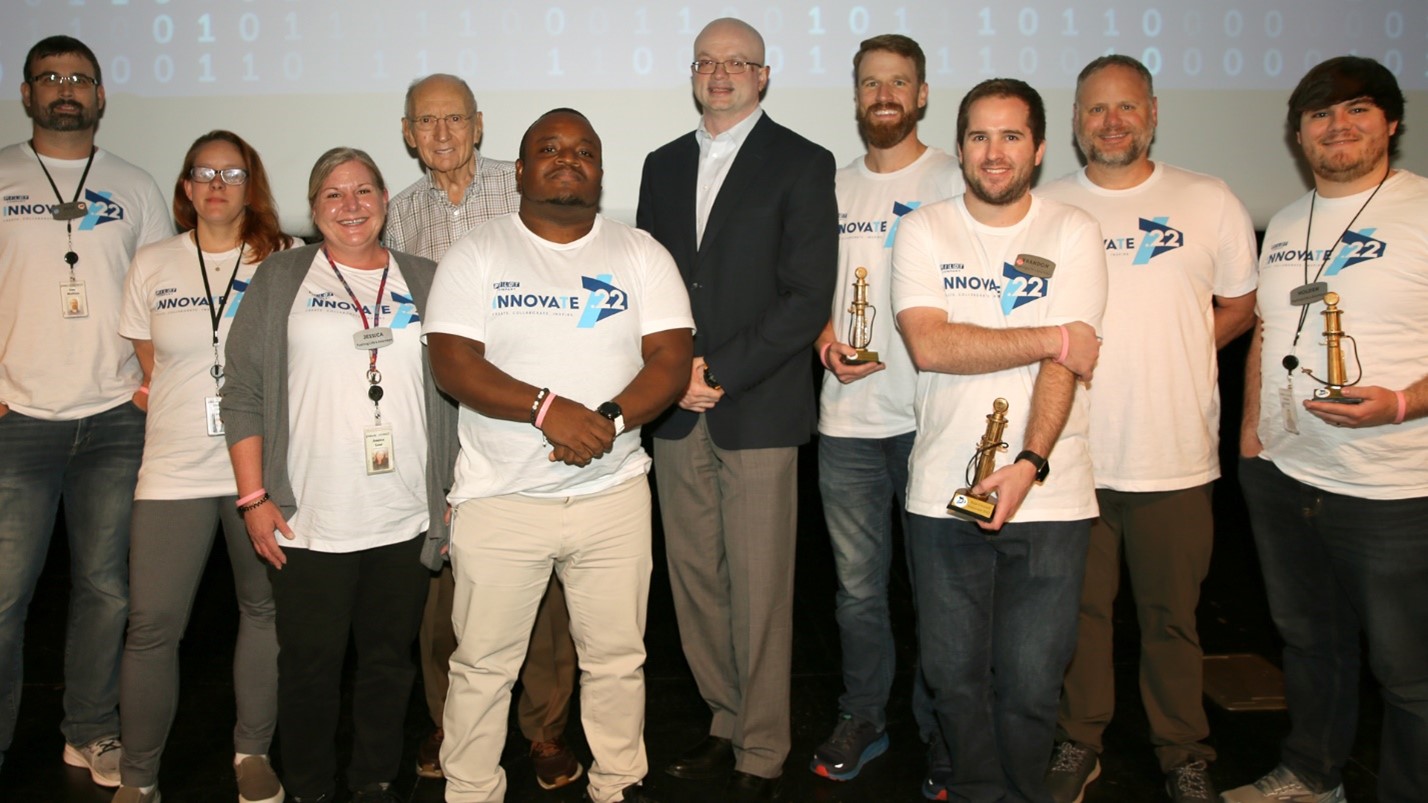 Charity: Navy Marine Corps Relief Society
Project: Guest Feedback on MyRewards+ app
"It was actually a pretty grueling two days. We had a team that was PACKED with incredible skill, talent, and passion! Every single individual wanted to be there and wanted to bring their best to help build a valuable solution. So, as you can imagine, there was a ton of excitement, energy, nervousness, tension, frustration, exasperation, confusion…but somehow, when you put a team together with a shared purpose and goal, you're able to turn all of those emotions into determination, collaboration, and, ultimately, celebration! The greatest value we got from this experience was committing together to create something valuable for our Team and Guests, and successfully delivering on that commitment." – Evan Lindauer, manager of compliance and risk for Pilot Company
---
Team 6: Feedback Fuel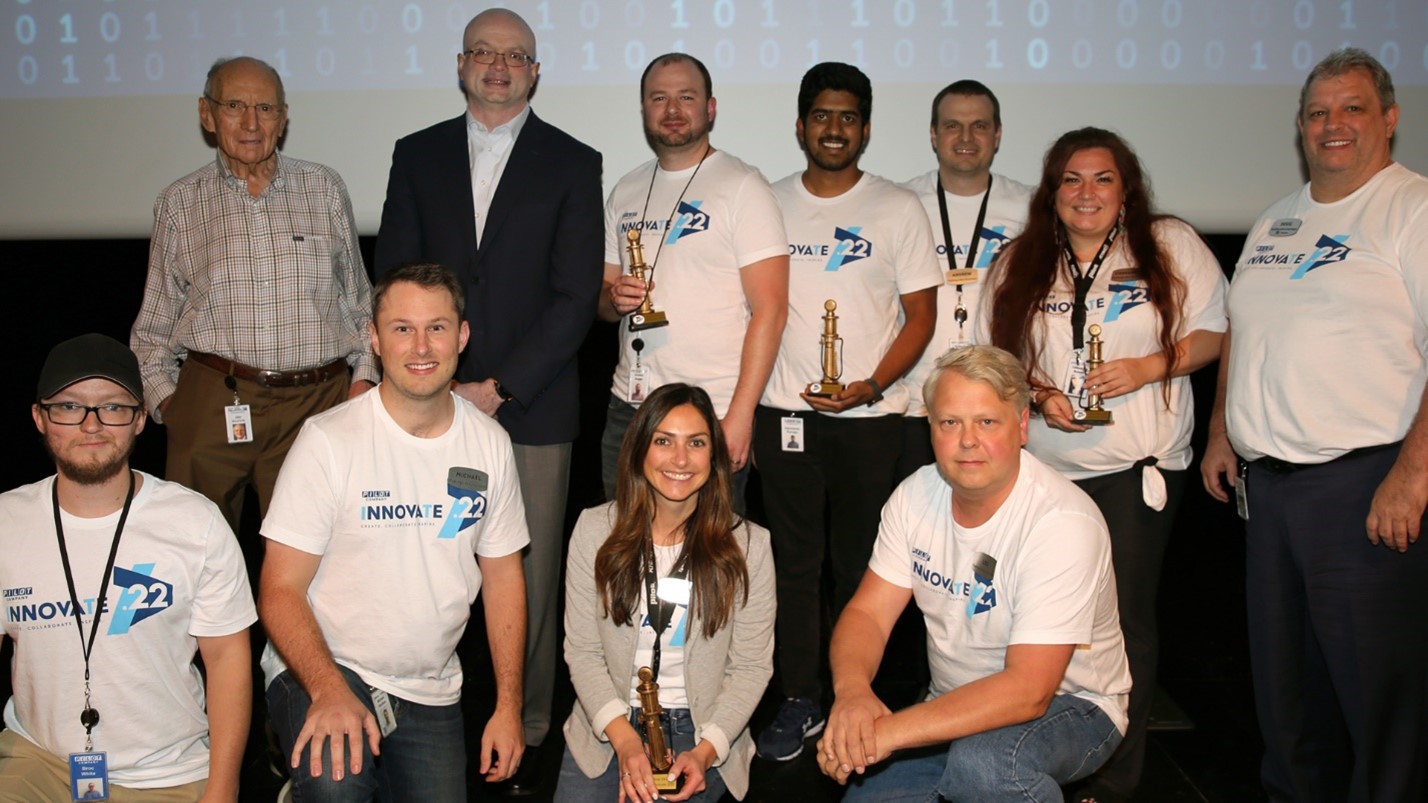 Charity: St. Jude Children's Research Hospital
Project: Real-time store feedback
Our team was a great mix of developers, project managers, Team Member services, data analysts, and marketers; everyone was really passionate about working on Real-time store feedback. We had some fun debates, some great ideating, and overall came away with a winning idea. – Sheeva Hoders, Director of brand marketing
---
Team 12: It's not a camera…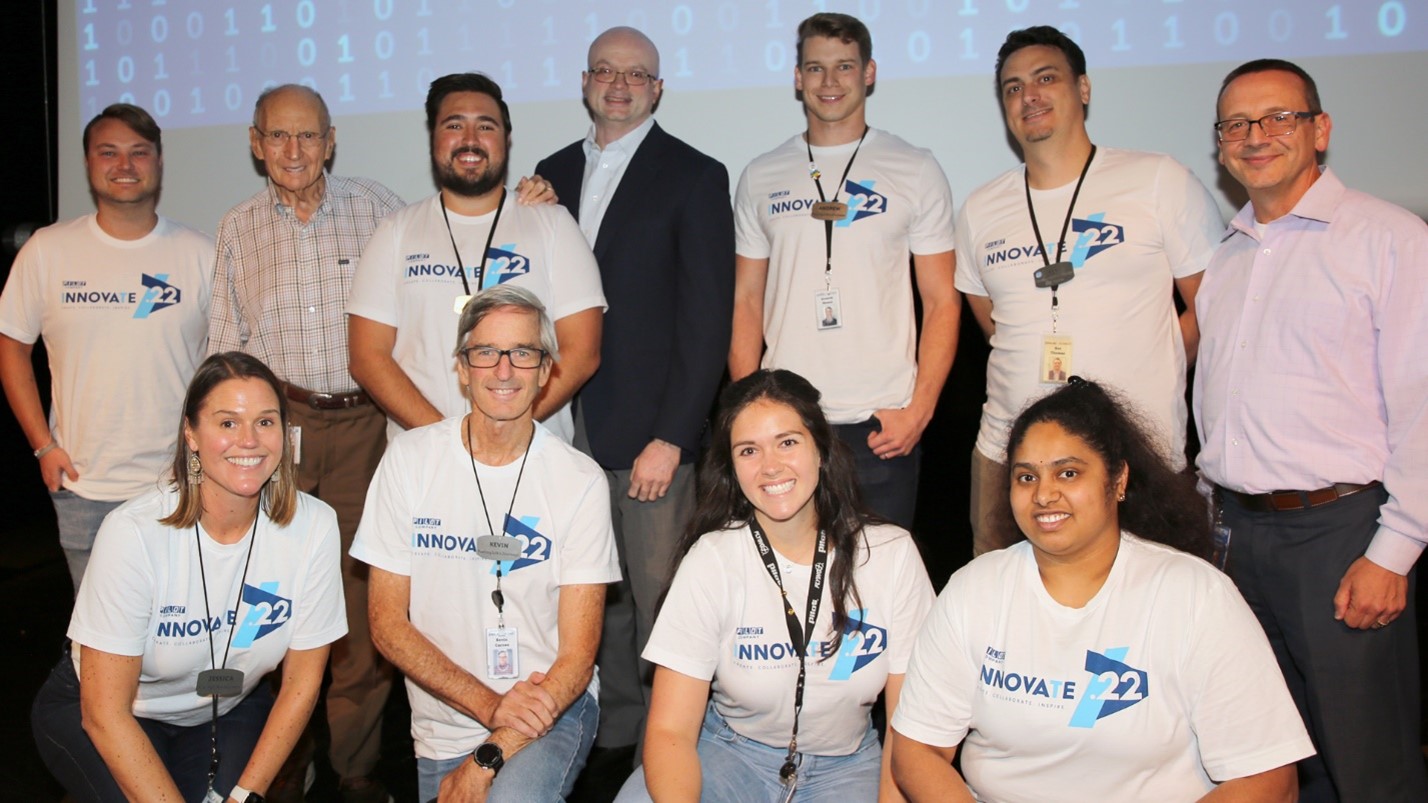 Charity: Truckers Against Trafficking
Project: Call for Service Using Cameras
"My favorite part of INNOVATE was meeting and working with people I'd typically never cross paths with here at Pilot. It's been fun to see my new friends from INNOVATE walking the halls of my building!" – Jade Morton, assistant brand marketing manager for Pilot Company.
---
WHAT'S NEXT AFTER INNOVATE?
This event isn't just a fun moment – it's something we look to incorporate in our business moving forward. In fact, our team will soon take some of these projects to key stakeholders and vote on which ones to implement in our business.
INNOVATE.19, for example, kickstarted our internal PILOTCo app, which tremendously helped us communicate to our team members during the pandemic as we went remote. We're excited to see what new innovations become realities for our stores and team members thanks to this year's successful competition.
If you want to be a part of the action happening here at Pilot, check out our latest IT opportunities at our corporate offices.