As Women's History Month comes to an end, we're spotlighting four female drivers –  past and present – who are helping shape the trucking industry for the better. According to the U.S. Department of Labor, approximately 6% of all professional truck drivers are women. Although female pro drivers are still in the minority, they play a crucial role in the trucking industry, and have been doing so since its earliest days.
In true Women's History Month fashion, let's take a trip back in time to meet one of the industry's most notable pioneers: Luella Bates.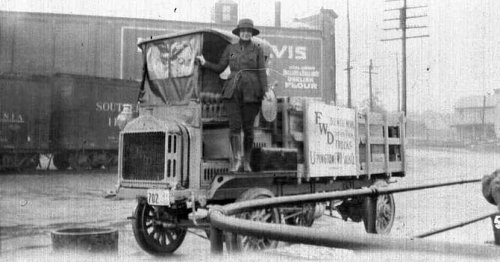 Luella got her start in trucking during World War I. After the men went off to war, Luella and several of her female peers pitched in back home, working as mechanics at the Four Wheel Drive (FWD) factory in Clintonville, Wisconsin.
Luella quickly stood out, becoming one of the best drivers in the business and overturning many popular stereotypes. Her list of accomplishments is long, but a few standouts are: becoming a head spokesperson for the FWD company, receiving the first female truck license and spending years on the road to show America how to safely operate trucks.
Though times have changed (and today's trucks certainly look a lot different), Luella's story remains an inspiration to us all. Now let's take a quick look at three modern female pro drivers who are carrying on Luella's legacy:
Misty McGuire Evans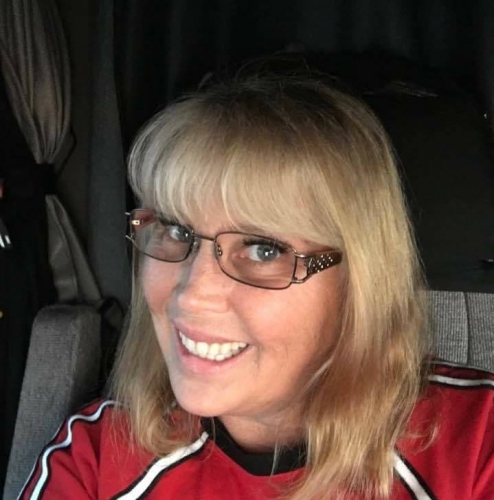 Total Time Driving: 14 years, accident free
Proudest Moment: "I'm most proud of the help I've offered other drivers, like giving a rookie lady driver her first CB radio, feeding stranded drivers or helping drivers restack loads."
Advice: "To the ladies starting out: BE CAREFUL. Stay away from the dark rest areas and be very aware of your surroundings. Also, time management and planning ahead is crucial. When you get free time somewhere, grab a taxi and have some fun."
Cindy Mizell
Total Time Driving: 19 years, accident free
Proudest Moment: "Getting my million mile ring was pretty cool, but my proudest moments always have to do with my daughters and the strong women they have become."
Advice: "1. Be strong and tough, but don't be rude. 2. When backing in somewhere, don't let anybody rush you. 3. If you're going solo, get a dog. They provide protection, company and help you get out and exercise."
Deanna Thomas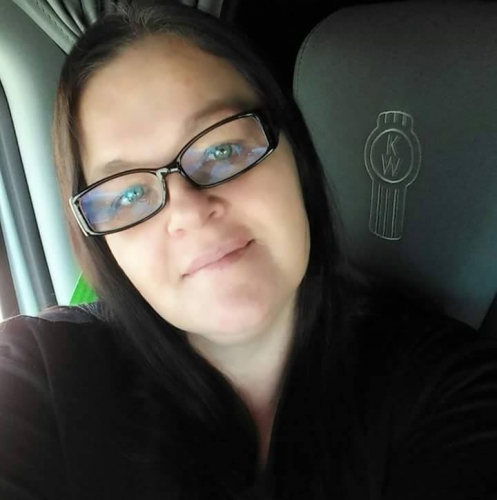 Total Time Driving: 6 months, accident free
Proudest Moment: "My proudest moment was when I completed all of my training. Only a small percent make it all the way through. Then, there are the mountains I tackle on a weekly basis. I love the fact I'm not intimidated by them anymore."
Advice: "My advice to all women is to STAND YOUR GROUND! There are those who are welcoming and encourage you in this business. And there are those who are narrow-minded and feel that women don't belong in truck driving and will attempt to treat you disrespectfully."
Dispatching a heartfelt thank you to Luella, Misty, Cindy, Deanna and all of the other female professional drivers who are driving our nation forward. Happy Women's History Month from your friends at Pilot Flying J!
For more info on Luella's story, head to the National Women's History Museum blog.
2017 Pilot Travel Centers LLC.  All Rights Reserved.