A few weeks ago, we kicked off our seventh annual Road Warrior contest. We've received thousands of nominations for hard working professional drivers that keep the world moving forward. We will announce the grand prize, second place and third place winners in a few short weeks – so stay tuned!
We are incredibly grateful for all of the road warriors out there, so this year we introduced a weekly sweepstakes to the program, where we randomly select 100 professional driver entries each week during the nomination period to win 5,000 myRewards™ loyalty points.
We wanted to hear more from the amazing men and women that keep America moving, so we asked a few questions of the sweepstakes winners to learn more about these hard working road warriors:
What does "road warrior" mean to you?
"It means that I have a lot of experience being out on the road. I have seen many changes out here good and bad, I have driven thru rain, snow, sleet, hail and high winds and by the grace of God have made it home to my family. I have a great job and am very thankful for that. I am a road warrior." -Randell H.
"Doing my part to keep America running." -Jason W.
"A Road Warrior is supplying the world with everything and helping a person in need." -Dominique T.
What is your favorite part about being on the road?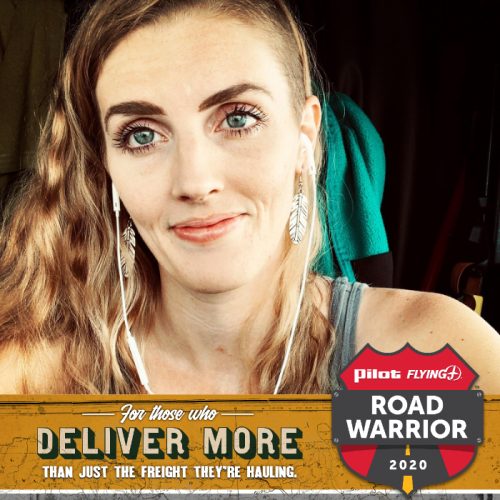 "The people, places and being a part of a bigger picture. Knowing every thing I do is just not for me." -Jeffrey D.
"Seeing how beautiful the USA is and meeting people of different cultures" -Kenya J.
"Knowing I am making a difference, meeting new people and helping drivers and others along the way." -Scott M.
What do you want the general public to know about being a professional driver?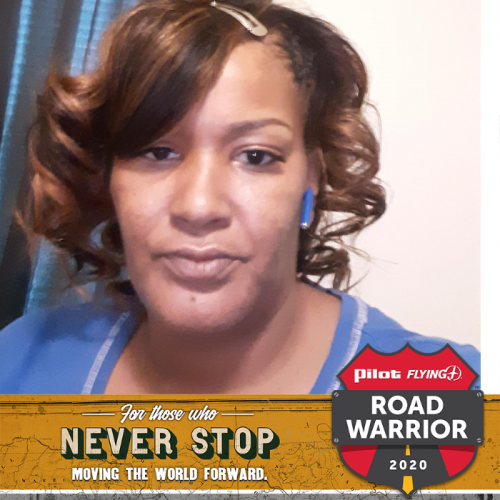 "It takes hard work and dedication to be to a professional driver." -Laveda G.
"Out on the road, we depend on each other, whether it's in a car, or in a semi to keep each other safe on our journey." -Lorin C.
"We are here to provide materials food medical supplies for our country and world." -Jason
What advice do you have for other drivers who are keeping America moving?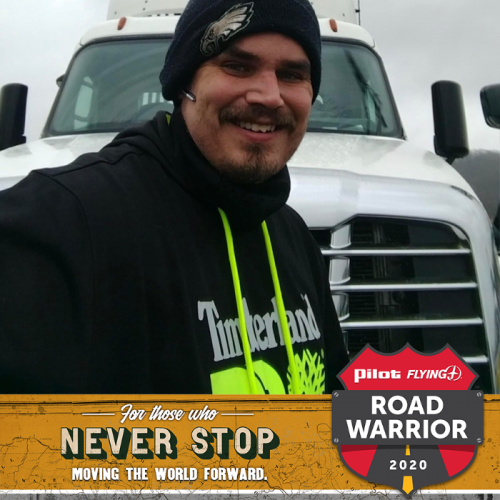 "Keep doing the awesome work you do and be proud of moving the freight for America." -Missy F.
"Stay safe, stay alert, treat everyone with respect & keep on truckin!" -Chris H.
"Keep moving the freight. Every thing you have is moved by truck at one point. Without you the country has nothing. Take pride in what you do." -Jeff M.
Thank you, road warriors for changing the world one mile at a time! Learn more about last year's hard working Road Warrior winner here.
To learn more about the Road Warrior program and check in for the grand prize winners announcement in August, visit RoadWarrior.PilotFlyingJ.com. To join the Road Warrior conversation, follow #RoadWarrior.