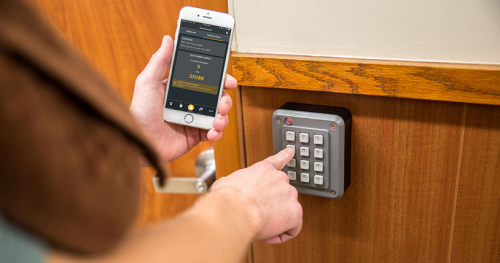 When you're on the road and away from home, we know it's the little things that matter most. That's why we've made reserving a shower easier than ever before with our myPilot app, allowing you to get in, get out and get back on the road.
Standing in line is now a thing of the past. At the touch of a button using our myPilot app, you can reserve your next shower from the comfort of your cab. Simply follow these five simple steps:
Log in to myPilot with the loyalty card associated in your wallet
Click the myReservations tab in your myPilot app
Receive a code to unlock your shower stall
Once your guest number is called, use the code to open your shower door
Refresh, relax and recharge with a well-deserved shower
Plus, as part of our commitment to offering the best experience on the interstate, we proudly supply our guests with hotel-quality shower heads equipped with excellent water pressure and temperature control. We've also increased our towel size, quality and thickness.
We hope your April showers are more pleasant with these enhancements. To download our myPilot mobile app, visit the App Store for iOS devices or Google Play Store for Android devices.