What better way to kick off month nine than with some beautiful store makeovers across the country? The renovations were big, so it was only fitting we ramped up our store celebrations this month, featuring BMX bikers, Monster Girls, swag, and giveaways to keep our guests on cloud nine. And for pro drivers, these parties are just one of the ways we're saying thanks as we head into Driver Appreciation Month.
To celebrate our latest New Horizons store completions, come check out the new look at this month's remodeled locations and save 25% off food and beverages August 29 through October 2 by entering the promo code PFJDriver in the myRewards PlusTM app. Oh, and did you hear about our new 10-cent discount? App members can also save on every gas gallon at the pump through Oct. 31. You can learn more about you can redeem this discount here.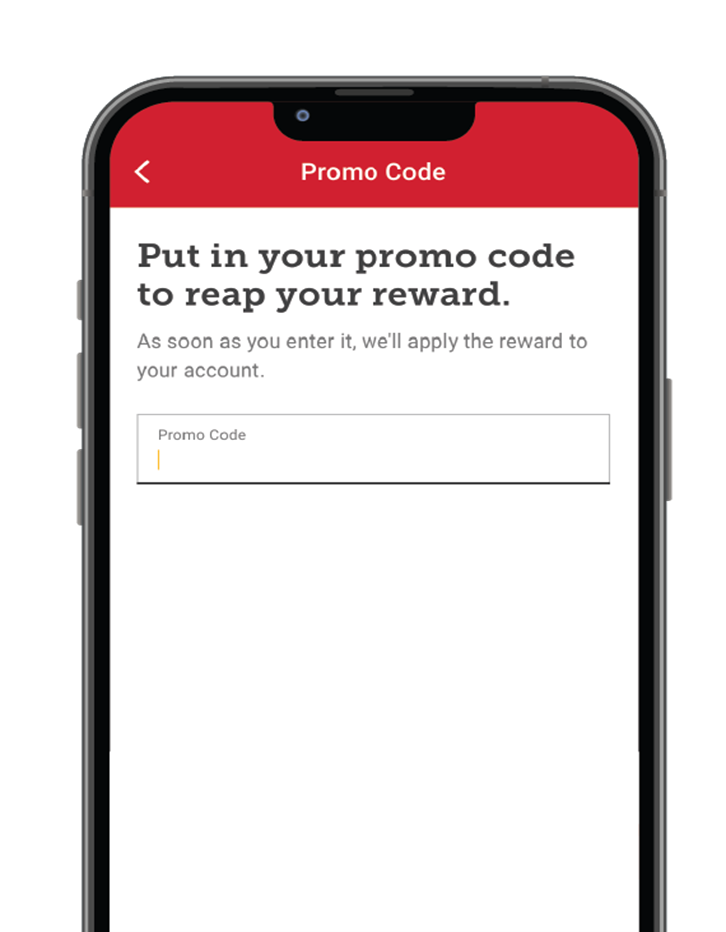 Learn more below about this month's top to bottom store renovations, including THREE big celebrations happening coast-to-coast:
---
1. Florence, SC #62
Come check out this completely remodeled travel center off 3006 North Williston Rd. and join us as we celebrate Friday, Sept. 2, from 10:00 a.m. to 4:00 p.m.
We've teamed up with Monster Energy to go big with this newly overhauled location in Florence, SC, bringing out the BMX pros to put on free shows that'll keep you entertained as you head to your Labor Day destination.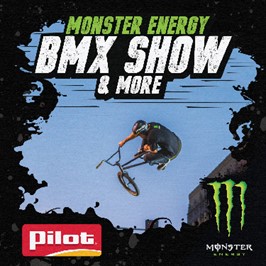 In addition to the BMX bikers, there will be gas card giveaways, swag, freebies from the Monster Energy Girls, and more! Plus, as part of our long-standing commitment to give back to our local communities, we will be presenting a $20,000 check to Florence 1 Schools for their video game and robotics programs.
Our Florence Pilot Travel Center had a heavy facelift, remodeling all restrooms, putting in a brand-new kitchen to serve guests their favorite items, upgrading its deli area to feature grab-and-go items like sandwiches and salads, modernizing its Wendy's restaurant, and adding four new self-checkouts for a quicker shopping experience. This wasn't the only store that underwent major renovations – Palmdale, CA also experienced several massive upgrades to improve the guest experience.
---
2. Palmdale, CA #1267
Our brand new Pilot Travel Center in Palmdale includes everything you need to make your next pit stop a luxurious one. This location features a new kitchen to whip up our famous pizza, homestyle meals, or delicious burgers, a Subway restaurant, four self-checkouts, an employee breakroom, public laundry space, and a Cinnabon kiosk for those with a sweet tooth.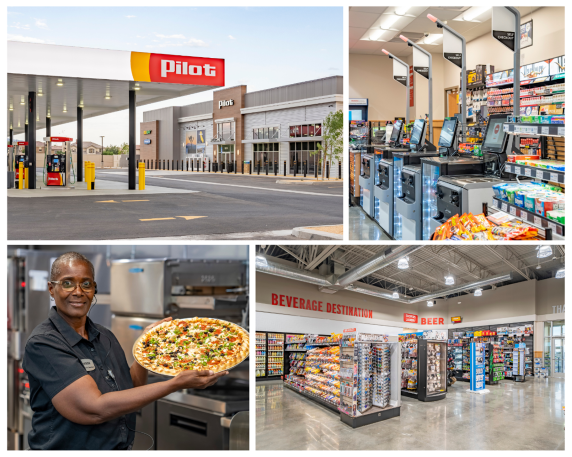 We're throwing this new location a party on Sept. 16 from 10:00 a.m. to 4:00 p.m. with a ribbon cutting, check presentation of $20,000 to Palmdale School & Antelope Valley Union High School Districts, freebies from Monster Energy Girls, Pilot swag, gas card giveaways, and more! Come join us at 5231 Pearblossom Highway in Palmdale, California. It'll be an event you won't want to miss!
---
3. Boonville, MO #44
Our last celebration in September will be at our Pilot Travel Center off 1701 Ashley Road, on Sept. 30 from 10:00 a.m. to 2:00 p.m. A ribbon cutting from the Chamber will kick off the festivities, followed by a $10,000 check presentation to Boonville R-1 School District for technology expansion, Pilot swag, Monster Energy Girls, gas card giveaways, and more! From remodeled restrooms to a new employee breakroom to several self-checkouts, this travel center underwent major renovation to modernize your stop with us. And if you're hankering for a snack, the Boonville Pilot Travel Center has a brand new kitchen to serve your favorite homecooked meal, salad, or soup, as well as a Wendy's remodel for your next Frosty craving.
---
4. Gordonsville, TN #4597
Check out our Pilot Travel Center off 502 Gordonsville Highway, which has brand new restrooms and showers in addition to a new kitchen to serve guests their favorite items, including grab-and-go items like sandwiches, salads, and fresh cut fruit. Looking for a quick treat? Try a chocolate-glazed at our newly remodeled Dunkin' Donuts or a Chocolate Frosty with fries at our newly remodeled Wendy's!
As part of our Giving Back initiative, Pilot Company is donating $10,000 to Smith County School District to help the students of Gordonsville.
---
5. Altoona, IA #913
Our Flying J Travel Center has a completely updated store exterior along with updated restrooms and bathrooms to make your next stop with us a pleasant one. Whether you're in the mood for made-in-house pizza, burgers, sandwiches, or soup, our newly added deli now offers even more food and beverage options to keep your travels full! Did we mention there's a Cinnabon kiosk for your next early morning or late-night snack? We're also giving $10,000 to Southeast Polk Community School District for their "Coding is Elementary" robotics program.
---
7. Pontoon Beach, IL #645
Come check out our Flying J Travel Center, which has expanded and remodeled all its restrooms and showers to guests feel refreshed and clean before reaching their next destination. The location also has a brand-new kitchen, expanded beverage selection, and even remodeled its Cinnabon kiosk to make your next stop even sweeter. To help support students in the local community, Pilot Company is donating $10,000 to Granite City Community Unit School District #9. This will help with its K-8 Creators Lab.
Stay tuned for even more store remodels and celebrations as we continue to update and refresh more than 400 of our travel centers across North America. To learn more about the New Horizons initiative, visit pilotflyingj.com/new-horizons.